The Capital Group ROPCZYCE consists of the dominant unit – Zakłady Magnezytowe "ROPCZYCE" S.A. and:
-Ropczyce ENGINEERING Sp. z o.o
-ZMR NORTH AMERICA, INC.
– ZM Nieruchomości sp. z o.o.
– ZMR Consulting GmbH
THE CAPITAL GROUP IS BUILT AROUND TWO BASIC BUSINESS SEGMENTS:
Ceramic, including production and sale of refractory products and research and development activity in the field of innovative production technology and technology
The company provides services for manufacturers of refractory materials and smelters, as well as maintenance services in the metallurgical industry.
In addition to the development of individual segments, the Group's objective is to take full advantage of the synergies between the areas. The measurable effect of these activities are complex investment projects carried out with the participation of the Group's companies.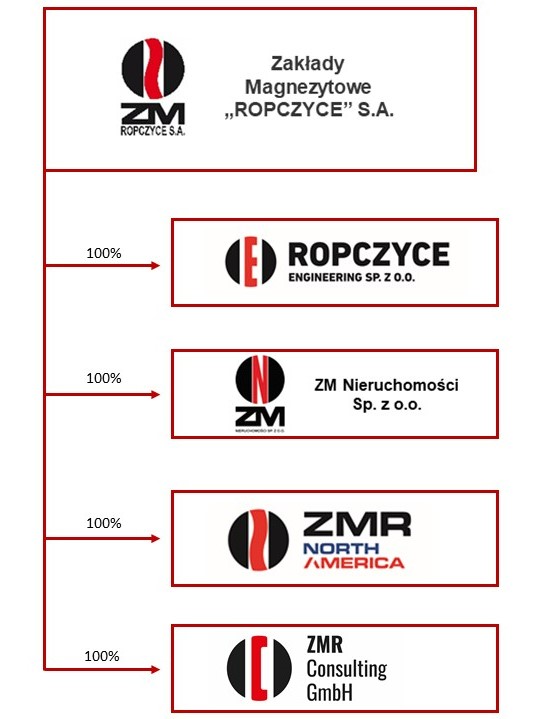 Capital market institutions